Jimie Whitmore is a Japanese American musician, and record company owner. He is perhaps best known for his 5 year tenure as the guitarist and principle songwriter of the hard blues rock band Liquid Karma with whom he, Scott Geary , Greg Dickens and Jeff Earl Samford achieved a form of worldwide success from the early to the late 1990s. Their classic debut album " Liquid Karma  " was completed by the original band in 1998, released in Japan, and subsequently picked up in the US and by media sites on the early World Wide Web.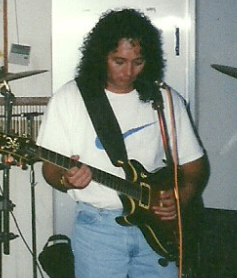 Ad blocker interference detected!
Wikia is a free-to-use site that makes money from advertising. We have a modified experience for viewers using ad blockers

Wikia is not accessible if you've made further modifications. Remove the custom ad blocker rule(s) and the page will load as expected.